ITS LOCATION

Located opposite the "Iles d'Or" and 5 minutes from Toulon / Hyères airport, ENTRE CIEL ET MER apartment is the ideal location to : – Embark for Port-Cros and Le Levant Islands, or take the bus for La Tour Fondue and go to the Porquerolles Island. – Rent a boat, a jet-ski. – Spend the evening observing the starry sky.
– Live the life of the port, in the evening : fireworks in July and August, many restaurants, bars.
We are in the world of gulls and various birds that live on roofs.
Bring your binoculars. Sometimes they use the roofs as a landing strip…..don't be afraid

ITS COMPOSITION Access by elevator to the 7th floor, plus a climb of stairs to reach the 8th floor, and there, surprise …….
Spacious, this apartment brings relaxation, a change of scenery, a magnificent view of the Mediterranean.
On the ground floor, you have :
– A fitted kitchen open to a living room / multimedia space with cinema screen (if you wish).
– A dining room / living room, separated by a fireplace, with a breathtaking 360 degree view of the Mediterranean Sea.
– A bedroom with private bathroom/WC, and loggia overlooking the port.
– Another bathroom with a view of the Hyères rooftops and Toulon / Hyères airport. – Separate toilets.
– Another loggia converted into a snack area or teleworking area, with a view of the port.
– An equipped terrace.
On the attic floor (access by an internal staircase), you have :
– 3 beds.
– A private bathroom/WC.
– A kitchenette.
ITS AMENITIES
– Private outdoor parking.
– Terminals for electric cars.
– Supermarket just opposite.
– Doctor's office nearby.
– Pharmacy and various shops on the port.
– The Sunday morning marke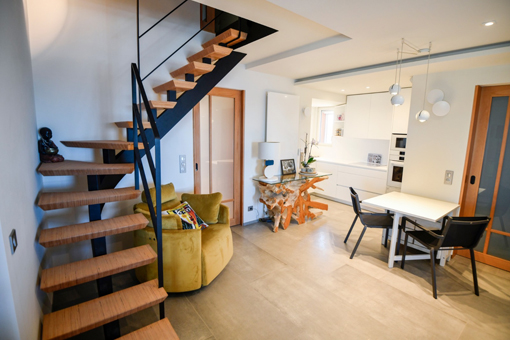 Groundfloor fitted kitchen open to a living-room/multimedia space lounge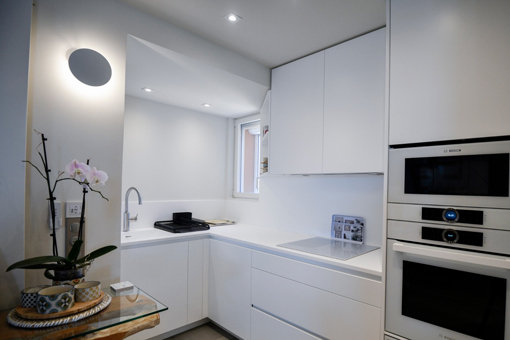 Groundfloor kitchen
Groundfloor bedroom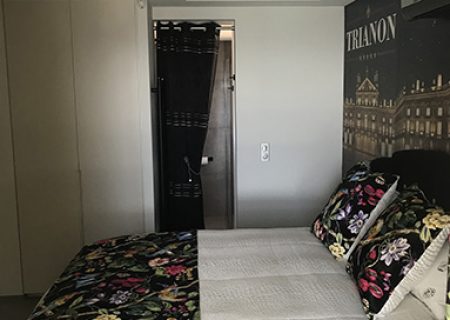 Groundfloor bedroom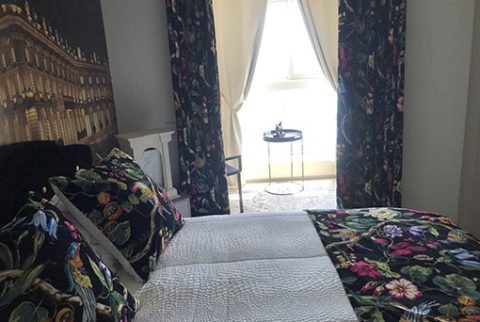 Groundfloor bedroom opening onto loggia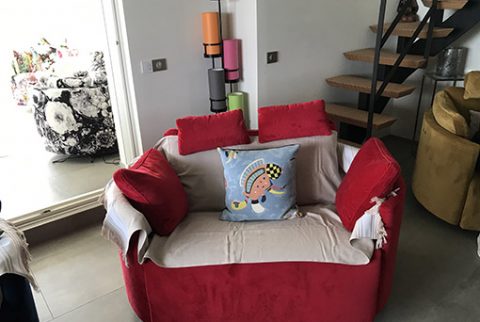 Multimedia space lounge
Multimedia space lounge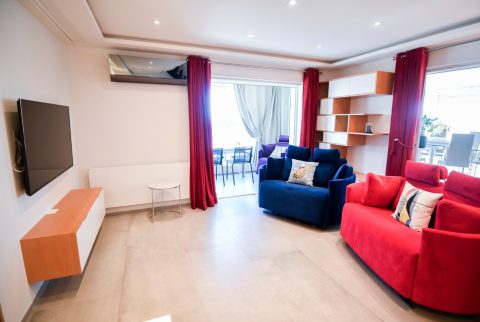 Multimedia space lounge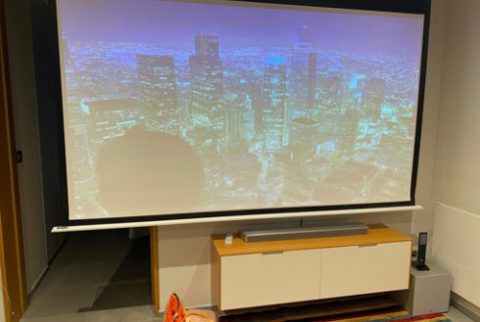 Multimedia space lounge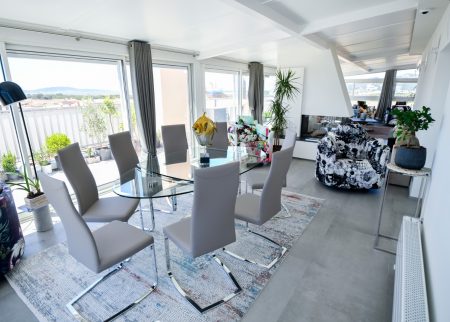 Dining room / Living-Room
Dining room / Living-Room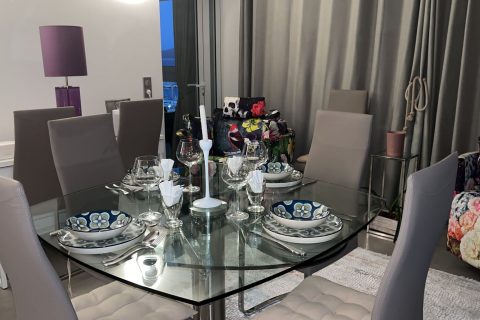 Dining room / Living-Room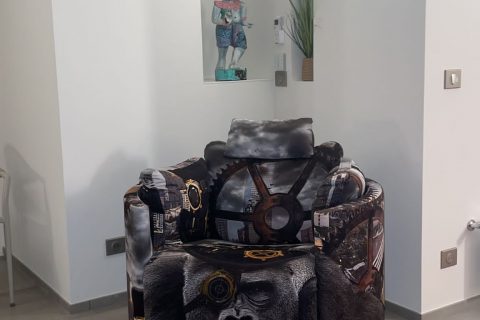 Lounge / Living-Room Area
Lounge / Living-Room Area
Lounge / Living-Room Area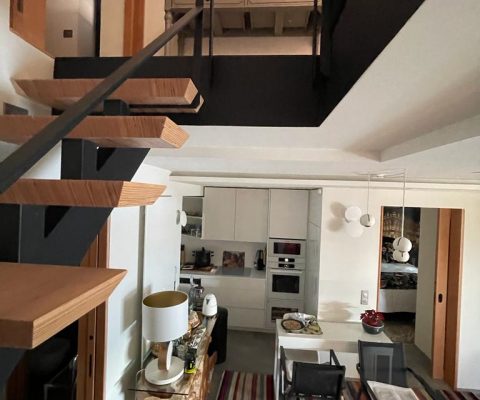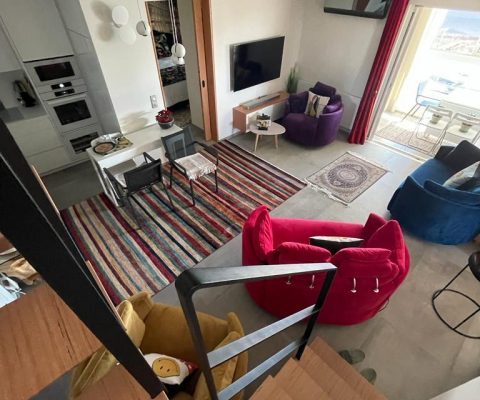 Interior staircase attic floor access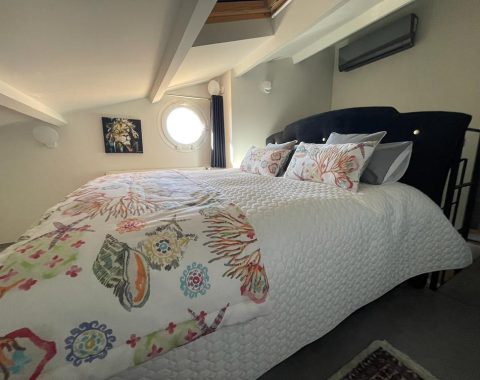 Upstairs bedroom 1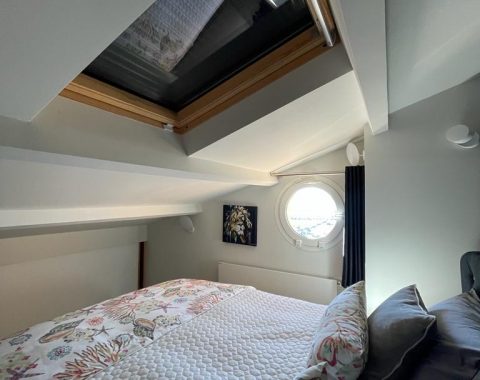 Upstairs bedroom 1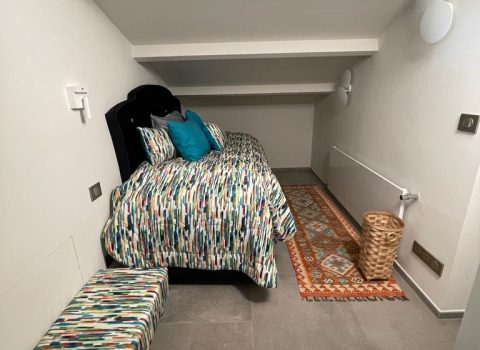 Upstairs bedroom 2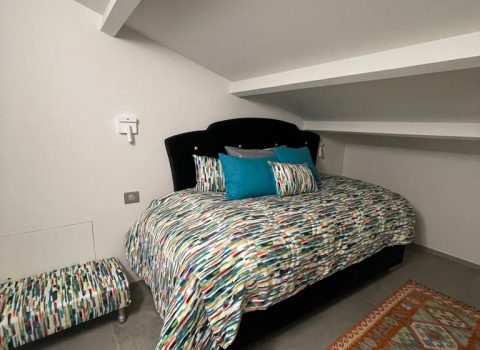 Upstairs bedroom 2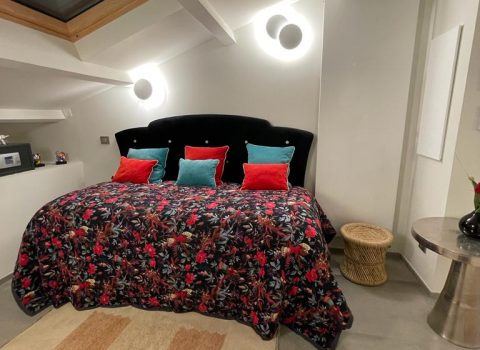 Upstairs bedroom 3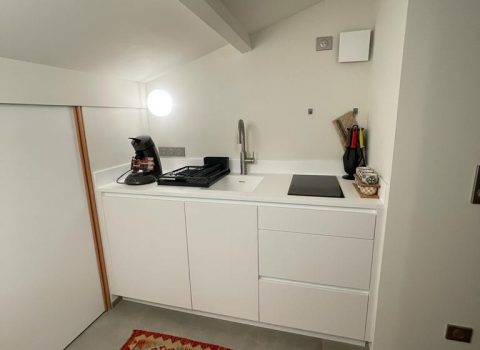 Upstairs kitchenette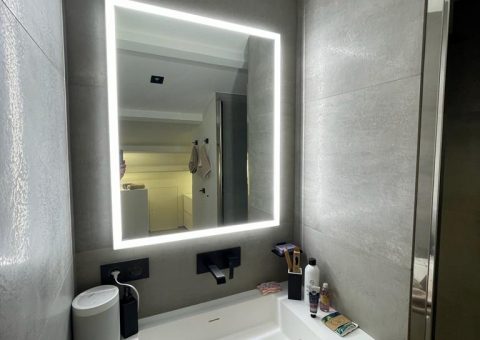 Upstairs bathroom/WC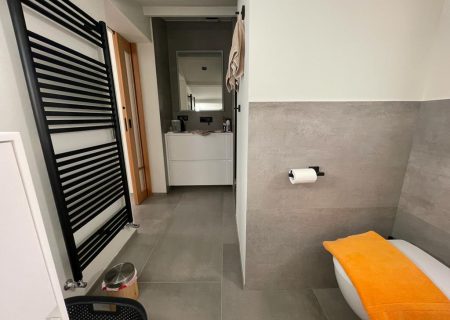 Upstairs bathroom/WC
Snack area / teleworking area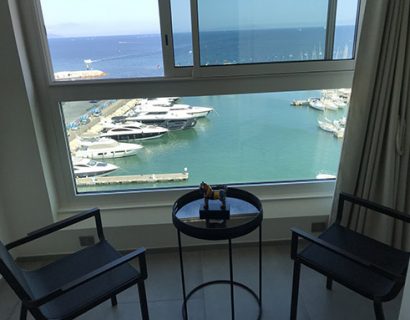 Snack area / teleworking area
Snack area / teleworking area view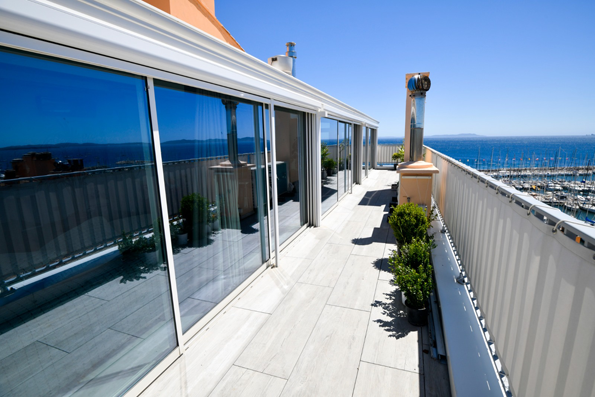 Snack area / teleworking area view